Douglas E. Ritzen (retired)
After 40 years of providing legal services in St. Albert, Douglas E. Ritzen retired in June, 2023.
Doug practiced with unwavering dedication to his clients, his colleagues, and the community. Doug's legacy lives on through his exceptional work, as well as through his charitable and volunteering contributions.
Sean M. Warshawski
[email protected]
780-460-2900 Ext. 102 (vcard)
Sean specializes in business law including incorporations and business transactions, real estate law, including residential and commercial purchases, sales, and leasing. He graduated with a J.D. from Queen's University in 2008 after completing a B.Sc. from the University of Alberta in 2004.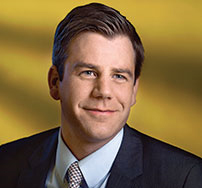 Paul D. Anderson
[email protected]
780-460-2900 Ext. 111 (vcard)
Paul has practiced litigation for over 15 years. He specializes in personal injury claims and insurance coverage disputes, and also has experience with construction claims, commercial and contractual disputes, Builder's Liens, as well as residential and commercial tenancy disputes. He has appeared in Provincial Court and the Court of Queen's Bench in Alberta, as well as the British Columbia Court of Appeal, the Federal Court, and the Federal Court of Appeal. He has experience in front of tribunals, in mediations, and with various alternative dispute resolution methods. He is also available to assist clients with estate matters and residential real estate transactions. He graduated with his LL.B from the University of Alberta in 2004 after previously completing his B.A. there in 2001.
Suzanne Manning
[email protected]
780-460-2900 Ext. 119 (vcard)
Suzanne specializes in business law, assisting clients with incorporations, partnerships, joint ventures, corporate restructuring, financing, contracts, commercial leasing as well as business sales and acquisitions. Her practice also focuses on estate planning (wills) and estate administration, along with residential and commercial real estate. Upon his retirement, Suzanne has assumed responsibility of Douglas E. Ritzen's practice and clients.
LL.B (2006) B.Comm (2003)